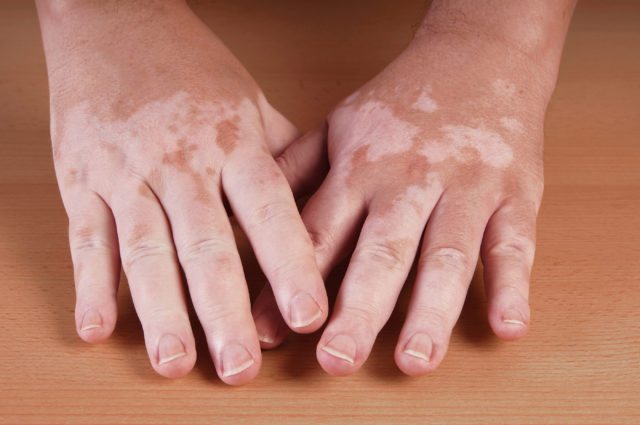 Question: What causes vitiligo?
Answer: There is no single identified cause of vitiligo. Vitiligo is an autoimmune disorder in which the systems in the body that fight off infection begin to fight off the healthy cells (melanocytes) that control the coloring of skin, hair, and mucous instead. The following conditions may be linked to vitiligo:
genetics and family history
the body's defences going into overdrive after fighting off an infection with a virus
psychological stress
chemical exposure
overexposure to the sun
skin cuts or abrasions
About 20% of people who have vitiligo know that someone else in their family has or had it.
People who have vitiligo often say they notice it spreads during periods of emotional stress or after sun exposure. It can aso spread after other damage to the skin like cuts or abrasions. For most people, vitiligo spreads over time to new places in the body and this can occur unexpectedly.