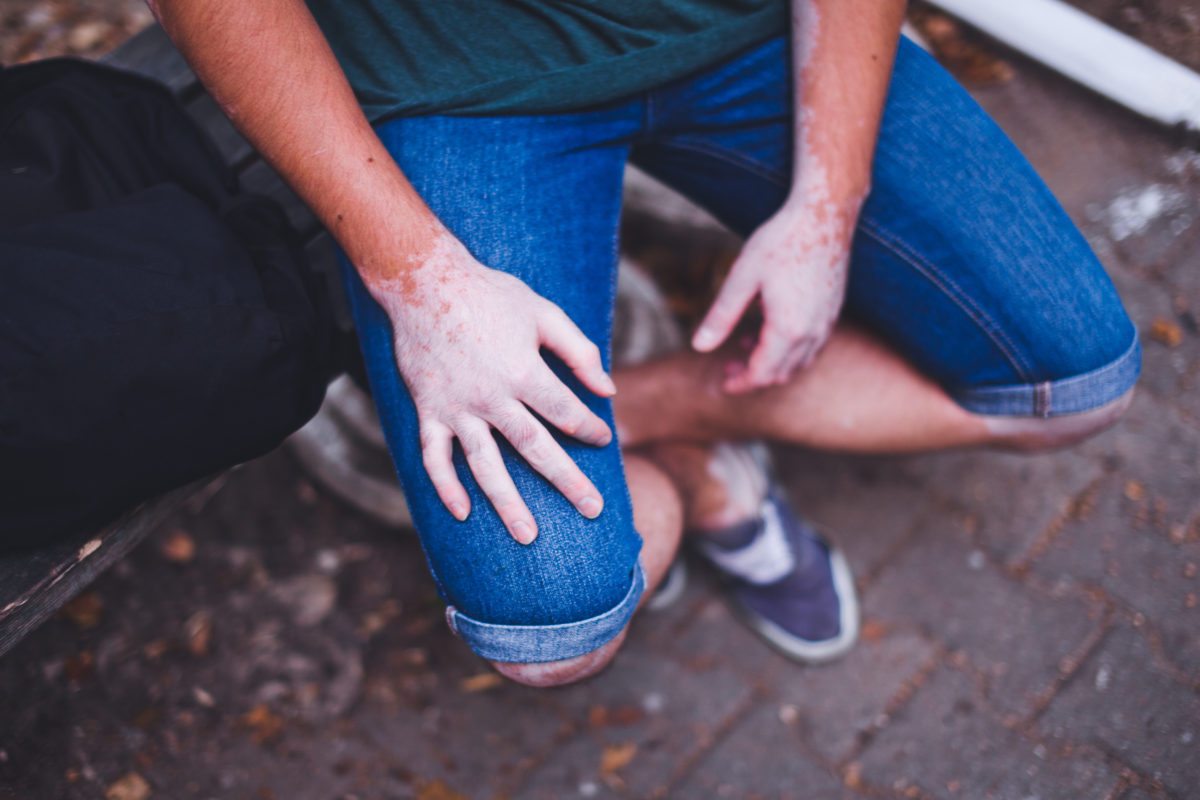 Question: What are the symptoms of vitiligo?
Answer: The only physical symptom of vitiligo is the loss of color (depigmentation) in patches of skin and sometimes hair, mucous membranes (like in the nose or mouth), and eyes.  Most often, a person with vitiligo will first notice white patches on parts of their body that are most exposed to the sun, such as the face, arms, feet, and hands.  These white patches can continue to spread and appear in other parts of the body.
Vitiligo most commonly appears around the age of 20.  There are two types of vitiligo: generalized (occurs throughout the body) and segmental (occurs just on one side of the body or one local area).  Generalized is more common.  While discoloration is the only physical symptom of vitiligo, some people with vitiligo experience emotional distress when coping with changes to their appearance.